---
Turn that drawer full of product manuals and paper documents into a professional, digital profile for your homeowners! AxisPointe's HomeProfile system allows you to easily share, store and manage all your important construction documents to save you time and money. Information can be displayed via the web or you can create a customized printed binder or booklet for your clients.
What's in a HomeProfile?
HomeProfile makes it easy to assemble and publish all the information your customers need to know about their new homes. You decide which documents are shared with the homeowner, and which documents are to be confidentially stored with the HomeProfile for liability protection. Since documents can be easily replicated using Templates, Builders typically include the following documents into each HomeProfile account:
Introductory Letter from the Builder
Product Use and Warranty Documents
Energy Efficient Building Components and Limitations
Builder-Owner Sales Agreements & Disclosures
Building Floor Plans
Architectural/Structural/Civil plans (custom homes)
Trade Contractor agreements & Specs
Homeowner Maintenance Guide
Home Warranty Performance Guide
Concrete Batch Tickets & Inspection Approvals
Construction Photos
Other homeowner information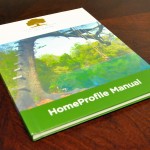 HomeProfile software features include:
Template driven–you select from over 300,000 products which are then linked to each home you build
Product library includes digital files of warranties, use instructions and other manufacturer information
HomeProfile links to AxisPointe's Automated Online Service Request System (SRS) for efficiency and accountability
Punchlist tracking and management
Work order management
Customizable Homeowner Maintenance Manual
Customizable Home Performance Guidelines
Optional publication of a professionally bound HomeProfile Book, Binder or Notebook
Access to AxisPointe's library of customizable maintenance and performance manuals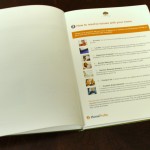 Features & Benefits of HomeProfile
Boost customer satisfaction with complete, organized, attractive homeowner manuals and a fast, friendly process for resolving service requests
Reduce your liability by providing customers with specific, detailed warranty and maintenance information about their homes
Comply with the latest Energy Programs and State Energy Codes that require documentation
Eliminate expensive, unnecessary service calls by making it easy for homeowners to find the information they need to properly maintain their home
Protect your profits throughout the warranty period by managing and resolving service requests quickly and efficiently
Stay organized and up-to-date with reports created specifically for your business
This unique software makes it easy to organize all kinds of important homeowner information into customized printed books or paperless online manuals.
No hardware or computer storage concerns–AxisPointe's robust company-owned servers are housed in secure co-locations and are backed up using Cloud storage facilities by Amazon. If you can browse the internet you already have the tools to produce professionally printed and web-accessible documents of your homes!