InSite Mobile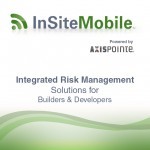 InSite Mobile™ is our latest field management tool that will change the way you do business.  Now, builders of any size can have the same Quality tools once available only to the largest home builders, at a fraction of the cost of third-party consultants.  Learn More.
BuilderSuite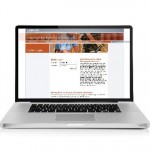 AxisPointe has developed a suite of powerful online tools to help manage the chaos.  From document management to customer service management we've got you covered.      Learn More.
AxisPointe is moving!
Our Office is Moving! 
AxisPointe will be moving to a new location on Friday, July 25th 2014.
Please note that on 3:00PM PST on Friday afternoon, our office phone lines and servers will be offline as we move our equipment. We will be unable to take or receive calls after 3PM on Friday.
Our system will be back online and operational on 8:00 AM Monday morning where business will resume.
Please update your files our new address:
2030 Gillespe Way, Suite 107
El Cajon, CA 92020